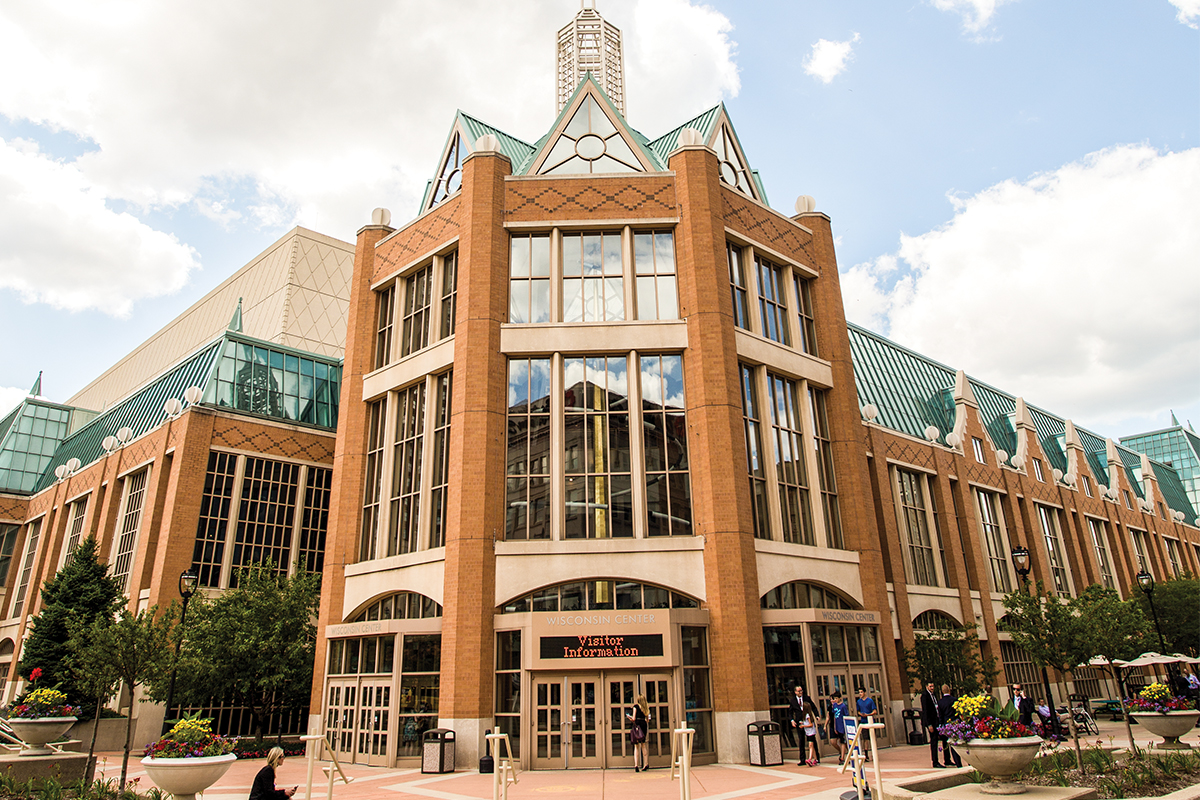 Wisconsin Center is a premier non-union convention facility located in affordable, easy-to-get-to Milwaukee, which is just 90 minutes north of Chicago, within a day's drive of one-third of the US population! Milwaukee's strong industrial ethos is still alive today, with many diecutting and diemaking hotbeds close by. The right-to-choose facility provides exhibitors with the flexibility to transport and set up your booths without excessive or costly union intervention. It also provides great local dining and entertainment within 5 minutes.
Wisconsin Center connects directly via skywalks to the award-winning Hyatt and Hilton Hotels. Just eight miles from downtown, Mitchell International (MKE) is the only airport in Wisconsin or Illinois with service from all major domestic carriers, which helps keep airfares low. The savings continue once you reach your destination. From a variety of free or inexpensive attractions, performances and events to top-notch dining with an affordable price tag, you get more for your money in Milwaukee.
Odyssey is the one industry event targeted specifically to your needs that can help you achieve your goals.
Whether your priority is to improve profits, increase sales or decrease production costs, Odyssey has the answers. Technical programs, a Technology Hall featuring a wide range of products and services pertinent to your business, networking opportunities and hands-on practical solutions are all readily available.